Modular Advantage Magazine
In each bi-monthly issue, Modular Advantage Magazine explores a specific modular construction topic and features interviews and articles along with industry news, updates from the Modular Building Institute and its members, modular case studies, and upcoming industry events. Our magazine is a valuable resource for professionals in the construction trade magazines.
While printed copies are mailed free to MBI members, we have partnered with PBC Today and BD+C magazines to send free electronic copies to 300,000+ industry professionals around the world, including architects, engineers, developers, and general contractors in the United States, Canada, the United Kingdom, and Europe.
Latest Articles & Interviews
homeD's mission is to alleviate homelessness and in British Columbia and they've developed unique modular housing products to that end. The company also embraces a strong social justice ethic, providing solutions for marginalized communities who face housing challenges, and is aligned with the UN's Sustainable Development Goals.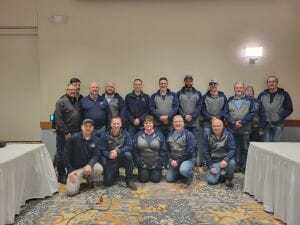 Bob has been involved with the expansion of the company since 1999, and has seen the company grow. PFS TECO has not only expanded but has evolved: to becoming an employee-owned company. In fact, the company offers ESOP (employee stock ownership
plans) available to 100 employees.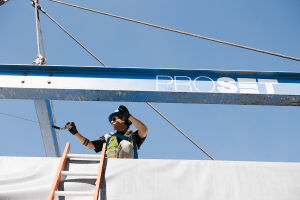 Like a stick-built structure, a modular building requires a lot of coordination in going from design to finished building. One crucial element of the process is the setting of the modules on the foundation, and there are companies that specialize in that work. ProSet of Montrose, Colorado, is one of those companies.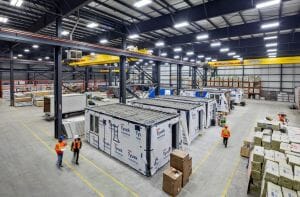 Ali hammers out BECC Modular's mission down to one sentence. "I would say that we are in the business of manufacturing industrialized developments for future generations." This mission is something that's also baked into their structures, which follow Net Zero and Passive House design principles to create carbon neutral buildings.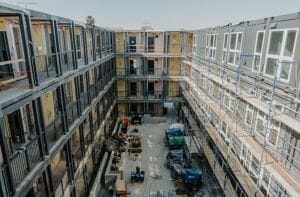 In the short time Stream Logistics have been in business, the team has learned a lot about modular transportation, learning more in four months than they had the last two years without the specialized focus.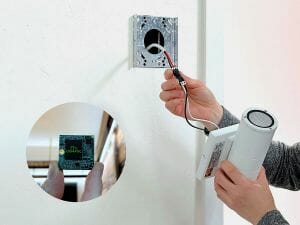 A California start-up, Domatic, has taken on the task of making smart buildings "smarter" through its revolutionary electrical distribution and automation system. The low voltage system saves energy, reduces copper wiring, and is safer to install. And with its plug-and-play capabilities, it is already making a wave in the modular construction industry. The company's system has been showcased in multiple high-rise residential projects, including market-rate high-rises and affordable housing projects.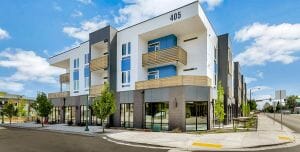 Starting from his basement office 17 years ago, Dean Dalvit leveraged his professional training in both architecture and engineering to develop EVstudio into a fully integrated architecture and engineering firm. Now with over 120 staff members in four offices, including two in Colorado, one in Boise, Idaho, and one in Austin, Texas, the firm is a regional design powerhouse.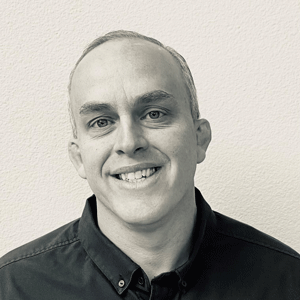 Traditional lenders have standards and practices which are not tailored to modular construction and accordingly, it has become increasingly evident that securing adequate funding is one of the key factors essential for the industry's continued growth.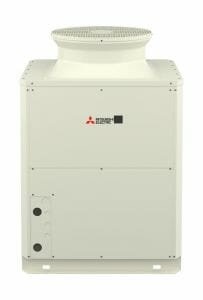 With space heating, air conditioning
and water heating accounting for significant percentages of a building's energy consumption, modular builders who want to take advantage of the IRA
incentives should look closely at their HVAC and water heater technology and explore more energy-efficient options.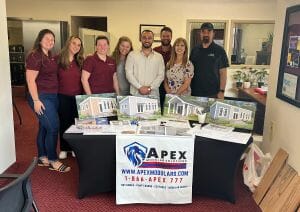 Apex Modular Solutions was built on the premise that clients deserve to have all the pieces in one place for them to succeed in making their project come to life.
Do you have a new product, innovative project, or interesting industry news? We want to hear from you! Submit content and inquiries to our communications team at communications@modular.org.
*Not all content submitted will be used. MBI reserves the right to choose content.